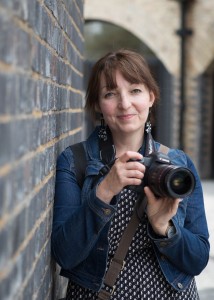 Telling the story of the person behind a business inspires a sense of trust in your potential customers and encourages them to connect with you, so the photos on your website and on social media need to capture the essence of you and your brand. I can make that happen – I enjoy hearing about the inspiration and motivation behind your business and love working with you to bring that to life in your set of photos. As an experienced photographer I bring creativity, imagination and expertise to your shoot with a large dose of enthusiasm because I love what I do.
You might hate having your photo taken – most people start off feeling like that at first. But with 9 years of running a successful portrait and wedding photography business under my belt, I have photographed hundreds of people and I'm really good at finding the right angle to make you look amazing and helping you to feel at ease in front of the camera. To see some more of my photography for business work please click here
'Every time you post a photo, or update your status, you are contributing to your own digital footprint and personal brand,' wrote US author and entrepreneur Amy Jo Martin. We can work together to make sure that the visual footprint you leave is worthy of all the time, skill and passion you have invested so far in your business.